Recipe: Tasty Elephant ears/ churro waffles
Elephant ears/ churro waffles. See more ideas about Elephant ears, Elephant ears recipe, Fair food recipes. Today we continue Fair Week with one of my fair favorites - Elephant Ears ! Does your local fair serve these fried dough treats from h.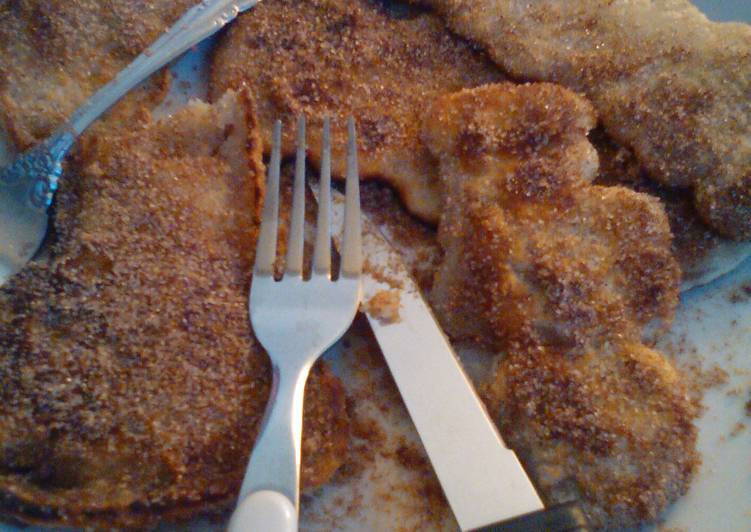 Alocasia, genus of broad-leaved perennials in tropical & subtropical Asia to Eastern Australia. Caladium, ornamental plants with arrowhead-shaped leaves originally from South America. Cinnamon sugar-coated churro waffles are crunchy, sweet, and delicious. You can cook Elephant ears/ churro waffles using 6 ingredients and 3 steps. Here is how you cook it.
Ingredients of Elephant ears/ churro waffles
You need 1 cup of all-purpose flour.
It's 2 1/2 tbsp of white sugar.
Prepare 1/2 tsp of salt.
It's 2 tbsp of vegetable oil.
Prepare 1 cup of water.
It's of cinnamon and sugar.
If you've ever had churros dipped in chocolate, you know what this recipe is all about. Churros are perfectly crunchy, cinnamon sugar-dusted sticks of goodness, dunked in creamy chocolate—a dream come true. I absolutely love Elephant Ears and Churros. It's no secret that we are foodies around here, and we totally dig food from the fair.
Elephant ears/ churro waffles instructions
Mix all ingredients together except cinnamon and sugar mix.
Heat a skillet with a pool of oil or waffle iron. For waffle iron cook the batter for as long as you'd cook a normal waffle, for the skillet cook until white-ish golden brown..
After taking out of the oil coat in cinnamon and sugar mix and serve, if you are using the waffle iron then just sprinkle the sugary cinnamon on top..
If these are the same elephant ears that are served at fairs then I am in love! A wide variety of churro waffle options are available to you, such as interchangeable plates, certification. The Elephant Ears - with Lemon Sauce. We LOVE waffles and we're brave to try anything and everything that ones on a waffle. We tried waffles sandwiches. my boyfriend got the Big Kahuna, and I got a breakfast waffle. i love churros, never heard of elephant ears. hm how about cinnabuns? or zeppoles?